Land Your Brand Right In Their Inbox
91% of consumers use email … so how do you get in their Inbox? Partner with a reputable email marketing agency with a powerful email list … hint, hint – that's us! With us, you can leverage the power of 250 million B2C & B2B emails to people who are looking to receive offers and incentives!
Email marketing is STILL one of the most effective forms of digital marketing
High Open and Click-Through Rates
According to a 2022 Mailchimp benchmarking report, the average open rate for emails is around 20%, and the average click-through rate is around 3% – making this some of the highest open and click-through rates of any marketing channel.
Targeted Reach:
With over 100 targeted segments, you can serve an incredibly relevant message to your perfect customer.
Cost-effective:
Email marketing continues to be one of the most cost effective ways to reach a lot of people at a low cost.
Measurable Results:
You'll see the results – open & click-through rates, a heat map to show engagement, and geography and platform detail will help you make informed decisions.
Builds Relationships:
Bring people into your database to continue the conversation and increase conversion rates.
Tell Your Story:
Email is a powerful way to tell a longer story about your brand. Engage those openers with meaningful information in ways that most digital marketing can't.
Our Database
Your reputation is important to us, so we only use the absolute best database possible.
Robust & Credible
Our email database consists of more than 250 million consumer and business emails, time stamped with URLs to verify recipients' consent and bot-free guarantee.
Acquired Responsibly
Information obtained from opt-in online surveys, e-subscriptions, e-registrations and publisher websites that require a login to read content.
Clean
Roughly 1.5 million fresh pieces of data per month are "scrubbed" to ensure quality and deliverability, making our database one of the largest and most "hygienic" available.
Compliant
We have a quality assurance process in our email team that verifies that all broadcasts are CAN-SPAM compliant.
Secure
Every record received also has the opt-in date, IP, and source for compliance purposes. Our teams follow the best data security practices to ensure that all of our compliance steps are followed and there are no breaches.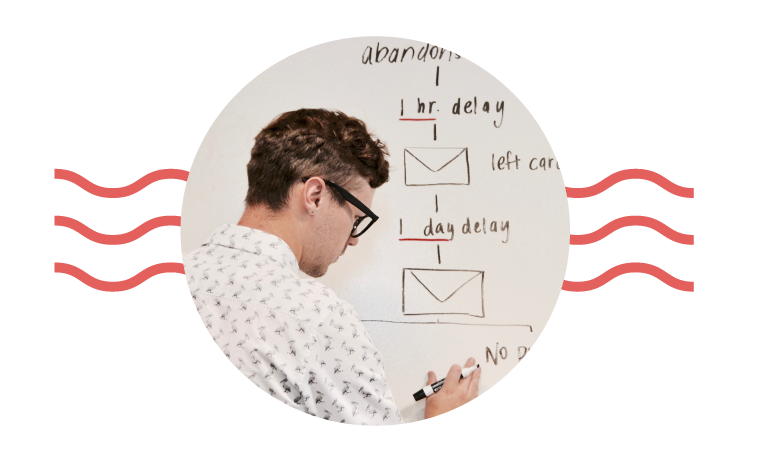 Our email database is segmented into 100+ targeting options, providing an extraordinarily effective digital marketing channel. Here are just a few of the most popular categories:
Income & wealth

Homeowners

Home value

Hobbies

Religion

Shopping preferences

Health ailments

Travel preferences

Political affiliation
Amplification Opportunities
We offer 2 powerful ways to increase your conversions through deeper targeting &/or a follow-up cadence.
In-Market Email Targeting
In addition to our standard email database, we partner with a massive number of websites and publisher networks that send a daily file of website visitors and the web pages they visited in the past day. This daily "trigger data" is then matched to our opted-in email database and are able to verify that user's intent to purchase based on their browsing history in the past day. These users are more likely to interact and CONVERT from your promotion since we know that they were just looking at similar websites and products in the past few days.
Email Redeployment
After the initial targeted email send, we can redeploy to those who have showed a level of interest & engagement with our initial send. This strategy helps move buyers down the funnel towards closing.
• Openers – Interest
Redeploy to people who have already opened your email but did not click on your offer. Use an even better deal to get the user hooked.
• Clickers – Intent
Redeploy to users who have opened and clicked on the first email. These users are intending to use your services so engage them with additional services or a new call to action.
• Non-Openers
Target users who did not open your original email with a even sweeter deal to get them engaged with your brand.
SUCCESS STARTS WITH A SINGLE STEP
SCHEDULE A 15-MINUTE CALL TODAY TO LEARN MORE
Reach out in whichever way is easiest for you:
Fill out the form | we'll get back to you within 2 business days
Give us a call | 303.845.2491