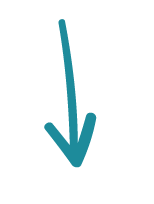 WHY SOCIAL MEDIA?
Paid Social Media needs to be a part of your marketing plan
42% of Americans say Facebook is their #1 influencer of purchases.
Nearly 20% of all time spent online is spent on Facebook.
1 in 5 mobile minutes is spent on Facebook and Instagram.
74.5% of small businesses already use social media to advertise their business.
Resort towns rely even more on paid social media for several reasons:
• Visitors use these platforms to plan their trips & navigate the area while they're visiting.
• Most likely, visitors don't currently follow your Facebook or Instagram pages, so they won't see what you're posting unless you pay to reach them.
• Locals have begun to rely on social media for local businesses' news and promotions
Knowing how and when to reach your target, social advertising can help you earn brand recognition and increase revenue.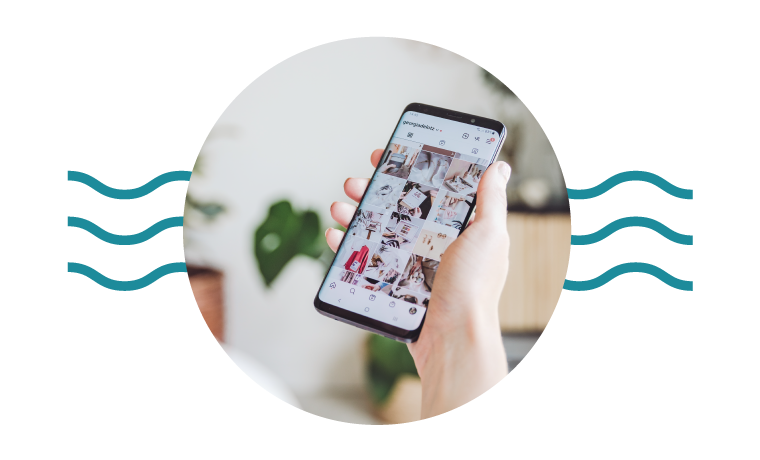 Why PAY for social media?
There are several reasons why you should consider paying for social media advertising:
Only 2.6% of a business' existing Facebook Fan base sees its Page Posts – very low organic reach.
Facebook offers super powerful targeting capabilities that deliver cost-effective results.
Facebook Ads offer options that are effective at all stages of the decision making funnel on a purchase.
Facebook Ads have a positive impact on mobile search traffic.
Targeted audience:
Social media advertising allows you to target specific demographics, interests, behaviors, and locations, enabling you to reach the people who are most likely to be interested in your product or service. This targeted approach can help you to maximize your return on investment (ROI) by delivering your message to the right people at the right time.
Increased visibility:
Social media advertising can help you to increase the visibility of your brand, product, or service on social media platforms, such as Facebook & Instagram. With the high volume of content and competition on these platforms, paid advertising can help you to stand out and get noticed by potential customers.
Cost-effective:
Social media advertising can be very cost-effective compared to other forms of advertising, such as traditional media. With social media advertising, you can set your budget and target your audience, enabling you to control your advertising costs and maximize your ROI.
Measurable results:
Social media advertising provides you with detailed analytics and insights into the performance of your ads, including impressions, clicks, conversions, and ROI. This data can help you to optimize your campaigns and make informed decisions about future advertising strategies.
Flexibility:
Social media advertising is very flexible, enabling you to create and run ads in different formats, such as image, video, carousel, or stories, and to adjust your targeting, budget, and messaging based on your goals and results.
Overall, social media advertising can be a powerful tool for businesses to reach their target audience, increase their brand awareness, and drive conversions and revenue. However, it's important to develop a clear strategy, set the right KPIs, and choose the right partner to deliver on the plan.
Our Digital Marketing and Paid Social Media Strategies Engage Your Audience with a Powerful Online Presence
Scroll-Stopping Creative Campaigns
Brand Awareness with YOUR target
Powerful Copy that Compels Action
FanBase is the Paid Social Advertising Agency You Can Trust
CUSTOMIZED Paid Social Media Strategy
The ONLY way we work. No business is the same, so no strategy should be the same either.
Ad targeting helps us show ads to YOUR business's target audience; and Facebook optimizes to show the ad to those people most likely to take the desired action relevant to the ad.
We target ads to be people based on location, demographics, and interests.
We can enhance targeting by retargeting to people who have visited YOUR business' website, and also target people that LOOK LIKE the advertiser's website visitors.*
*Requires customer to install Pixel on their website. Every customer receives a unique pixel in their onboarding.
Tailored Marketing Plans
We love to share results.
A tailored marketing strategy will consider your target audience, where they can be found, what they care about, and the best way to communicate with them. It will be customized to their needs and wants in a way that will generate you better, more profitable results.
This type of customization requires reporting to allow for tweaks & adjustments, ensure that your money is well-spent, and to give you a constant pulse on your business.
Local Awareness/Reach
Lead Generation Offer Claim
Website Traffic
Reports for Each Campaign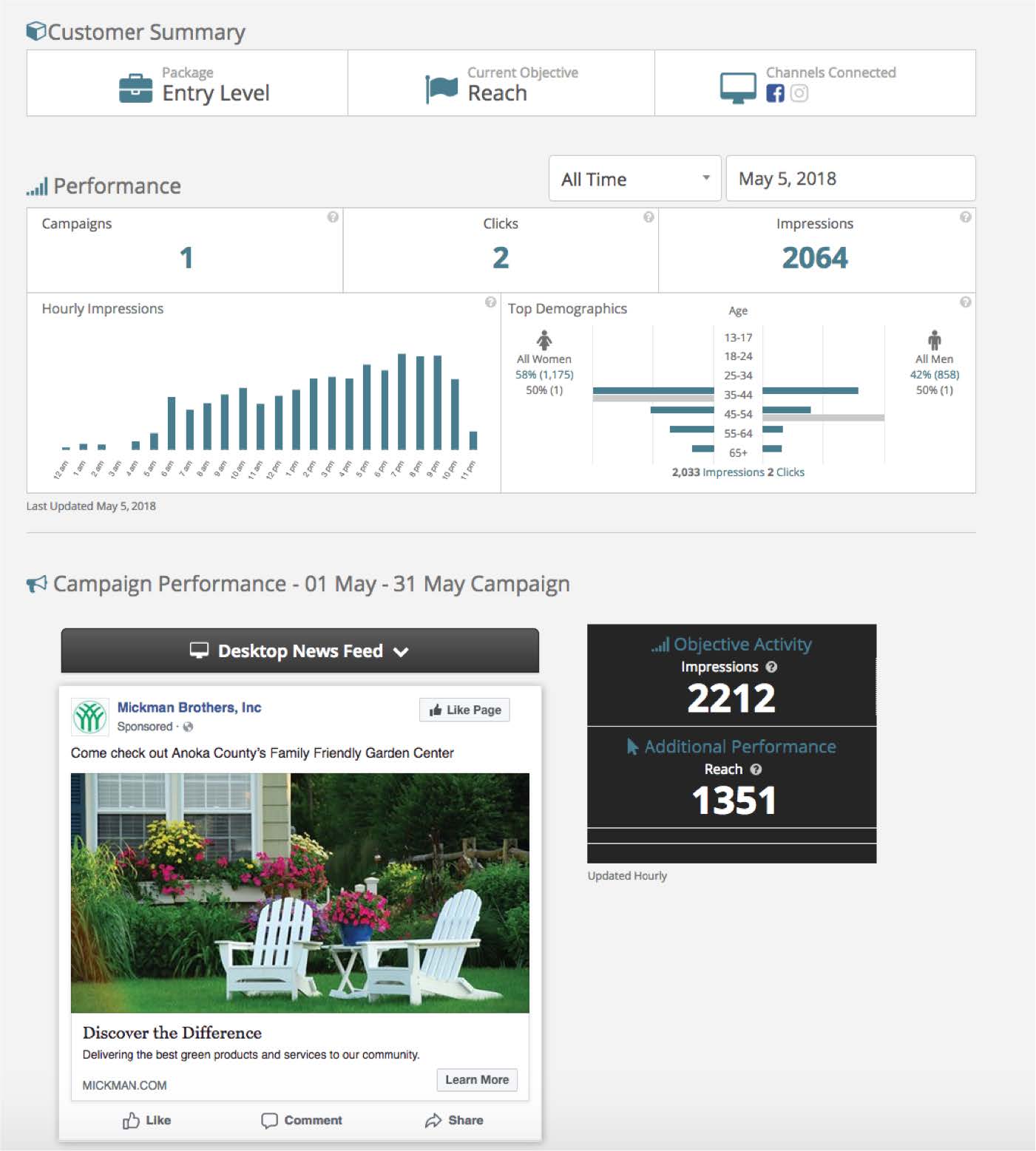 DO YOU WANT TO GROW YOUR BUSINESS?
THE KEY TO SUCCESS IS CUSTOMIZED SOCIAL PLANS THAT DELIVER FOR YOUR BUSINESS