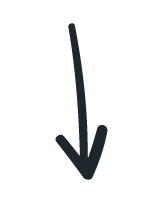 World-Class Digital Advertising Agency
FanBase is a world-class marketing and digital advertising agency that offers the most effective tools for each client. Consulting, marketing strategy, and digital advertising are in our service portfolio, but what really sets us apart is the wealth of experience we bring to our clients. With a hands-on, audience-focused, customer-service approach, our clients' successes are our success.
What's the FANBASE Difference?
We know the value in your FANBASE – not just customers. Fans are people who love you. They are interested in your business and admire what you do. Those are your most valuable customers – it's proven time & time again.
Oh, and by the way, we're also YOUR FANS. As your digital services partner, your success is our success. So, we aren't just here to sell you advertising – we are here to see your business succeed.
Behind Great Leadership is a Great Team.
We have the support of a world-class digital advertising agency team with proven successes for thousands of businesses. Our seasoned team walks you through the digital process from start to finish, customizing each plan to fit your businesses needs. We make the process as easy and powerful as possible
DO YOU WANT TO GROW YOUR BUSINESS?
SCHEDULE A 15-MINUTE CALL TODAY TO LEARN MORE
Reach out in whichever way is easiest for you:
Fill out the form | we'll get back to you within 2 business days
Give us a call | 303.845.2491