Non-profit matches 83 donations back to device ID and email campaign
People & Society—Non-Profit Donations
The client sought to grow the number of donations received.
Effectively reaching people during the holiday season and before year-end.
Since the client was looking to track total donations f rom this campaign to help them identify successful tactics they can use in the future, we recommended running Device ID and Email campaigns to drive interested individuals to a donations-specific landing page, which was also set up as a conversion point. Big-box and local stores were targeted using Device ID to extend reach, while the Email campaign focused on targeting moms with children, holiday shoppers, and online shoppers.

The client spent just over $6,000 in retail spending for the campaign period.
Ultimately, we were able to reach a targeted audience with strong engagement driving over 7,400 people to their donation page and matched back to 83 donations tied directly to our Device ID campaign!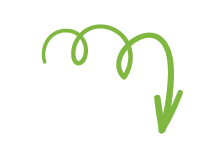 Take advantage of Matchback reports to track return on advertising spend (ROAS)! Setting up conversion points by placing a pixel on a client's website will also enable more in-depth reporting and analysis.